Borastapeter behangcollectie Vårt Arkiv
Borastapeter behang | collectie Vårt Arkiv - behang met geometrische en natuurlijke patronen |

Let op: Klik op een dessin om alle kleuren te bekijken!
Vart Arkiv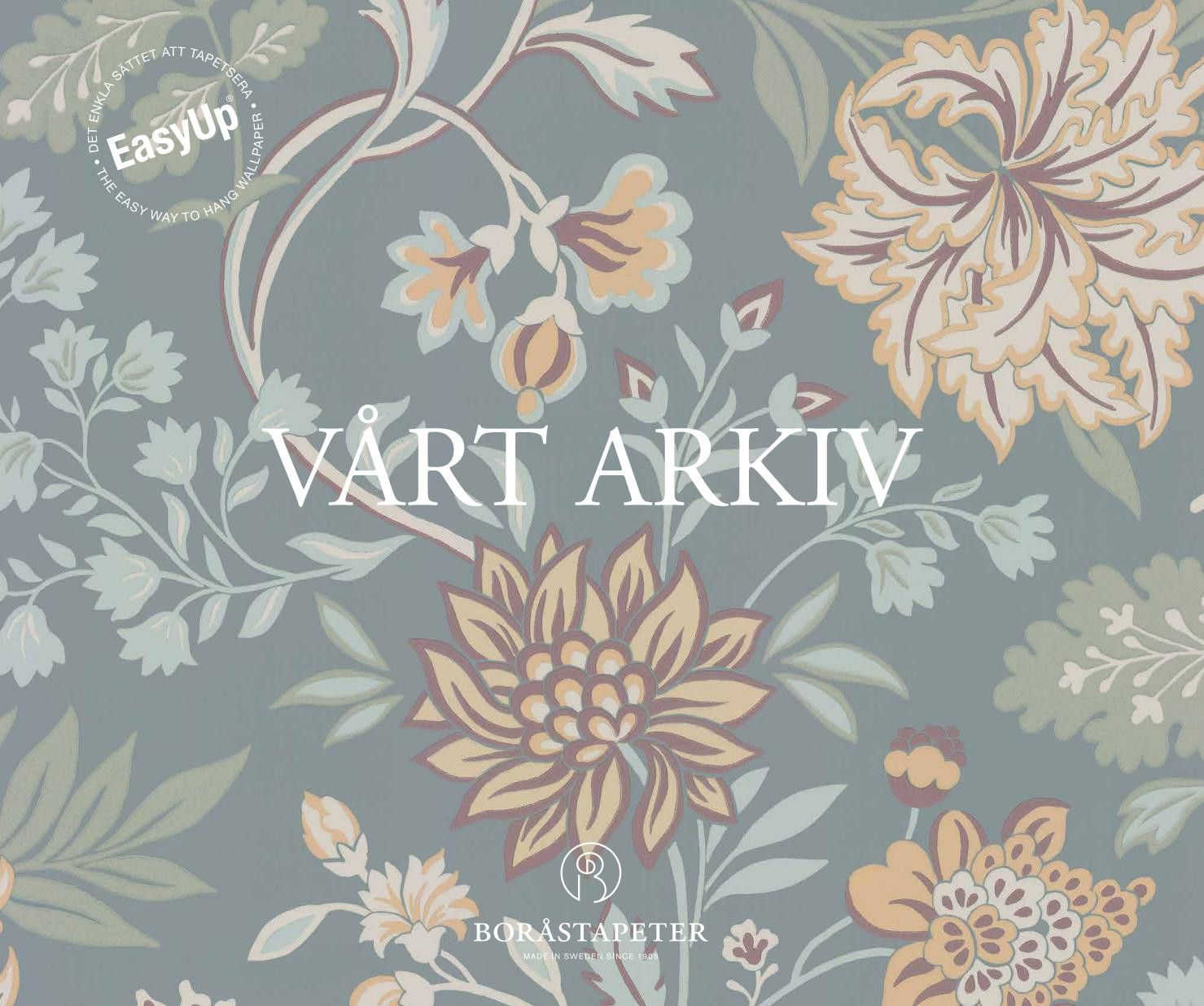 Meer informatie over Borastapeter behang Vårt Arkiv
Reis van de jaren 1840 tot de jaren 2010 en ontdek enkele van de meest iconische patronen van die decennia. De Vårt Arkiv-collectie, herschapen in eigentijdse kleurenpaletten, van subtiele patronen in lichte tinten tot gedetailleerde ontwerpen in rijke veelkleurige tinten, is gevuld met retrostijl, Art Deco-glamour en verbluffende bloemen.
Laat Vårt Arkiv, geleid door onze liefde voor patronen, diepte en uitdrukkingen vol vreugde en warmte toevoegen aan de muren van je slaapkamer, woonkamer of gang. Deze gevarieerde behangcollectie is gevuld met patronen om de stijl en het karakter van elk huis te versterken, ongeacht de leeftijd of stijl.
---

Levertijd:

Dit behang bestellen we speciaal voor je, houd rekening met een levertijd van 5-10 dagen.

---

Retouren:

Omdat we dit behang speciaal voor je bestellen uit Zweden kan deze niet retour.

---

Soort behang

Dit behang heeft een vliesondergrond, dus je kunt de muur inlijmen en direct plakken. Plaktips staan hier

---

Hoeveel behang nodig?

Uitrekenen is soms lastig. Want je zit met hoekjes, ramen, enz. Lees hier meer over uitrekenen, je kunt het ons ook laten doen, stuur dan even een mail met een schets.