Borastapeter behangcollectie Cottage Garden
Borastapeter behang | collectie Cottage Garden - behang met geometrische en natuurlijke patronen |

Let op: Klik op een dessin om alle kleuren te bekijken!
Cottage Garden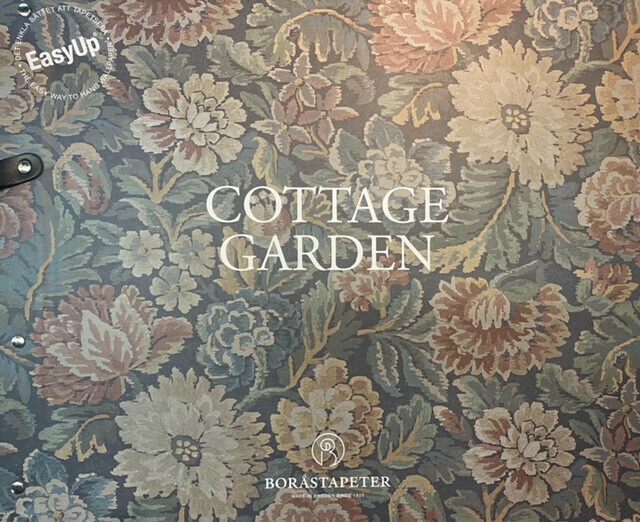 Meer informatie over Borastapeter behang Cottage Garden
Deze behangcollectie siert de muren van je slaapkamer, woonkamer of keuken. De sfeer is warm, artistiek en poëtisch. Geïnspireerd door de Britse meesterwerken van Jane Austen en Virginia Wolf, is Cottage Garden een behangcollectie in delicate, gedempte tinten, met af en toe een vleugje felle kleuren. Mooie handgeschilderde bloemmotieven voegen een rijke en levendige sfeer toe. Terwijl andere patronen zijn vastgelegd in luchtige aquarellen of het meer rustieke gevoel van geweven stof en ingetogen witgekalkte muren uitdrukken.
---

Levertijd:

Dit behang bestellen we speciaal voor je, houd rekening met een levertijd van 5-10 dagen.

---

Retouren:

Omdat we dit behang speciaal voor je bestellen uit Zweden kan deze niet retour.

---

Soort behang

Dit behang heeft een vliesondergrond, dus je kunt de muur inlijmen en direct plakken. Plaktips staan hier

---

Hoeveel behang nodig?

Uitrekenen is soms lastig. Want je zit met hoekjes, ramen, enz. Lees hier meer over uitrekenen, je kunt het ons ook laten doen, stuur dan even een mail met een schets.