Eijffinger behangcollectie Twist
Bekend van vtwonen weer verliefd op je huis!

Eijffinger behang | collectie Twist- behang met abstracte patronen in verschillende kleuren | Snel leverbaar, bezorging gratis. Nu 10% winkelmandjekorting.
Let op: Klik op een dessin om alle kleuren te bekijken!
Twist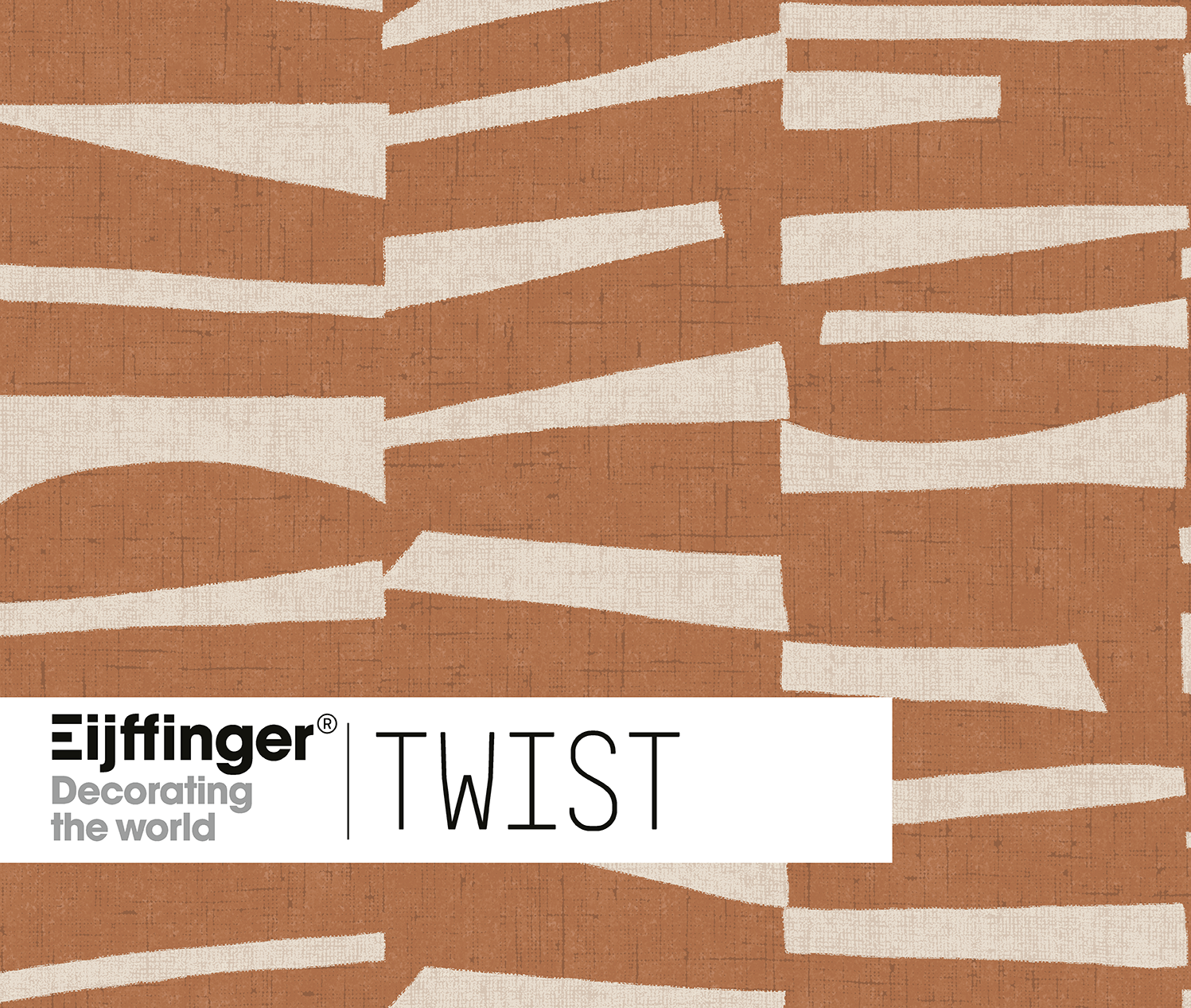 Meer informatie over Eijffinger behang Twist
Laat je verrassen door Twist. Een collectie met een kwinkslag, waarin abstracte vormen tot leven komen. De dessins zijn ontstaan door te schilderen, knippen en plakken en geven je interieur een onverwachte wending.
In Twist worden grafische lijnen en vormen gecombineerd. ­­Je kunt het ruwe textiel en de gladde steen bijna voelen, en de kwaststreken zien. Waan je in een kunstgalerie, waar je eindeloos kunt blijven kijken naar composities van tastbare patronen, een ingenieus gearceerd reliëf of verdwalen in een sculpturaal lijnenspel. Bladvormen dwarrelen over het behang en draaien om elkaar heen. Bewonder de abstracte zonsondergang of grootse bladsilhouetten.
Levertijd:

Dit behang bestellen we speciaal voor je, houd rekening met een levertijd van 3-4 dagen.

---

Retouren:

Dit behang kan retour. Opengemaakte rollen kunnen uiteraard niet retour.

---

Soort behang

Dit behang heeft een vliesondergrond, dus je kunt de muur inlijmen en direct plakken. De toplaag is vinyl dus zeer goed wasbaar. Plaktips staan hier >

---

Hoeveel behang nodig?

Uitrekenen is soms lastig. Want je zit met hoekjes, ramen, enz. Lees hier meer over uitrekenen, je kunt het ons ook laten doen, stuur dan even een mail met een schets.